Today in 1940, the famous Polish 303 Squadron in the British Royal Airforce became operational.
The name chosen by the squadron was in honour of the famous Polish Kosciuszko Squadron which fought during the Polish-Soviet War in 1920. No. 303 Squadron was also linked to the original Kosciuszko Escadrille through personnel that had served in the squadron. Later, further air force units from the aforementioned unit were renamed the 7th, 121st and 111th Escadrilles of the Polish Air Force.
The Battle of Britain August–October 1940
During the Battle of Britain, No. 303 Squadron was equipped with Hawker Hurricane fighter aircraft. Manned by experienced veterans, equipped with a fighter on a technical par with most of its opponents, and expertly backed by the well established RAF command, communication and logistics infrastructure, the squadron was able to become an effective fighting force during the Battle.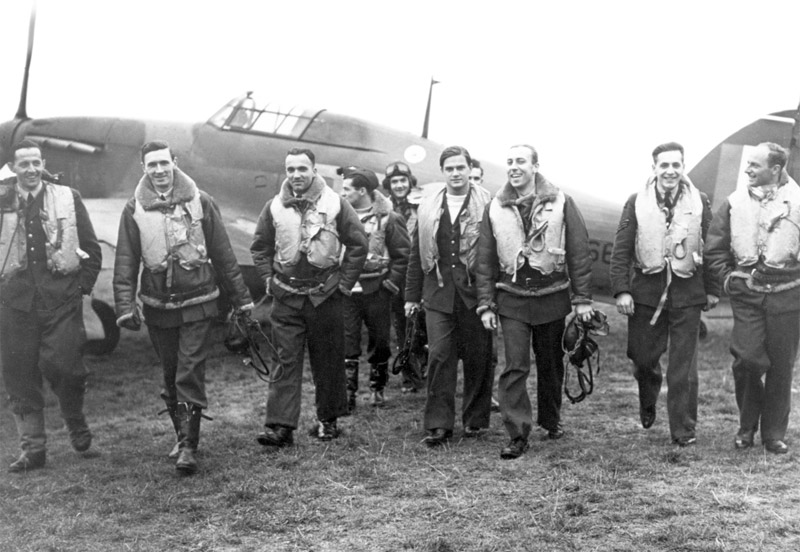 After a period of training, on 24 August 1940, the squadron was scrambled for the first time, although it did not come into contact with any enemy aircraft. On 30 August 1940, the squadron scored its first victory while still officially non-operational, when a German Messerschmitt Bf 110 of 4./ZG 76 (initially incorrectly recorded as a Dornier Do 17) was shot down by F/O Ludwik Paszkiewiczduring a training flight. The wreck was excavated in 1982. After S/L Kellet's personal recommendation, the squadron was declared operational next day by No. 11 Group RAF.