Twisted journalists have shocked decent members of the public by sexualising 4-year-old British Royal Prince George.
The picture that excited them was taken when the little boy went with his parents, William and Kate (Duke and Duchess of Cambridge) on a state visit to Germany.
Get your digital copy today!
Sign up to receive the latest news and updates from Knights Templar International and get regular copies of our publications sent straight to your inbox!
Thank you, you will recieve your digital copy shortly!  Please check your spam/junk email to confirm.  We do not want you to miss out on this.
Hands raised to his face with joy, little George was simply expressing the excitement of a little boy getting a ride in a helicopter.
But an article on Britain's biggest LGBT website says the shot of Prince George has turned him into a 'gay icon'.
Accompanied by the picture, the story on PinkNews said: 'Prince George has become a gay icon overnight. The monarch-to-be has always been cute and well-dressed, but one day before his fourth birthday, a photo of him excitedly holding his face changed everything."
Tweets that featured alongside the original article, included: 'Prince George is already a bigger gay icon to me than Boy George'.
PinkNews chief executive Benjamin Cohen said he had no intention of removing the article, which he said was 'tongue-in-cheek' and based on the comments of 'hundreds' of social media users.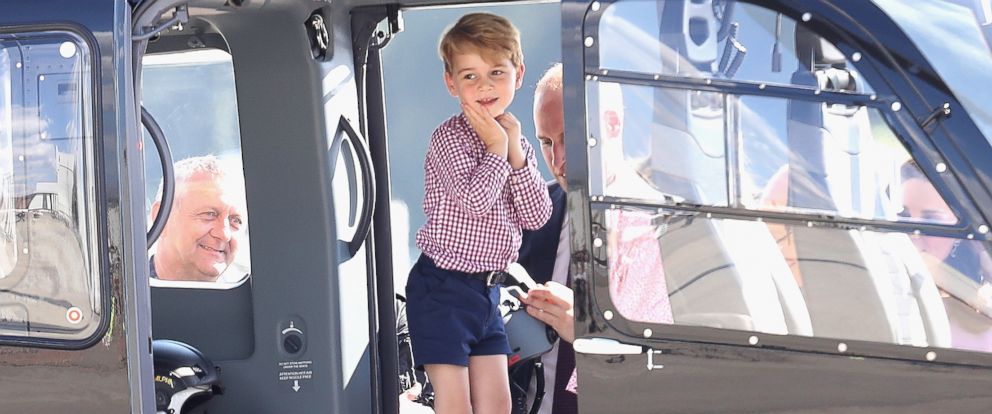 Some readers objected to the Twitter postings. One said: 'Stop looking at a 4yr old & trying to predict his sexual preference.' Another wrote: 'Openly flamboyant? He's a CHILD!'
Northern Irish politician Jim Allister, leader of the ultra-conservative Traditional Unionist Voice (TUV) party, yesterday demanded an apology.
He said: 'Sexualising a young child in this fashion is entirely inappropriate. To take an image of a little boy and to fantasise of him being an icon for a life defined by sex is outrageous and sick.'
The row illustrates the truth of the old adage "give them an inch and they'll take a mile." Earlier this year the Duke of Cambridge became the first member of the Royal Family to pose for the cover of gay magazine Attitude.